BUSINESS NEED
Traditionally, collecting medical research data is a painstaking process with multiple opportunities for error (collecting the data, transcribing it, organizing it, etc.) Our client, a global pharmaceutical company, partnered with Kaleidoscope to define a standard method for gathering, storing, analyzing, and visualizing research data collected during a complex, fast-paced procedure. I led the UX and UI effort to design an intuitive tablet application that enabled precise data capture and output.
APPROACH
My process began by interviewing the procedure leads and field experts that collect the research data to determine what type of solution would best satisfy their needs. For ease of use and simplicity of data collection, we designed a custom tablet application. Based on user feedback, I outlined features and functions, architected the software, designed the user interface, created a functional prototype, and conducted usability testing with key users. After getting buy-in from the users, I moved on to the visual design of the app, including detailing the interaction (motion design) of key on-screen elements, producing a style guide, and delivering assets to the development team.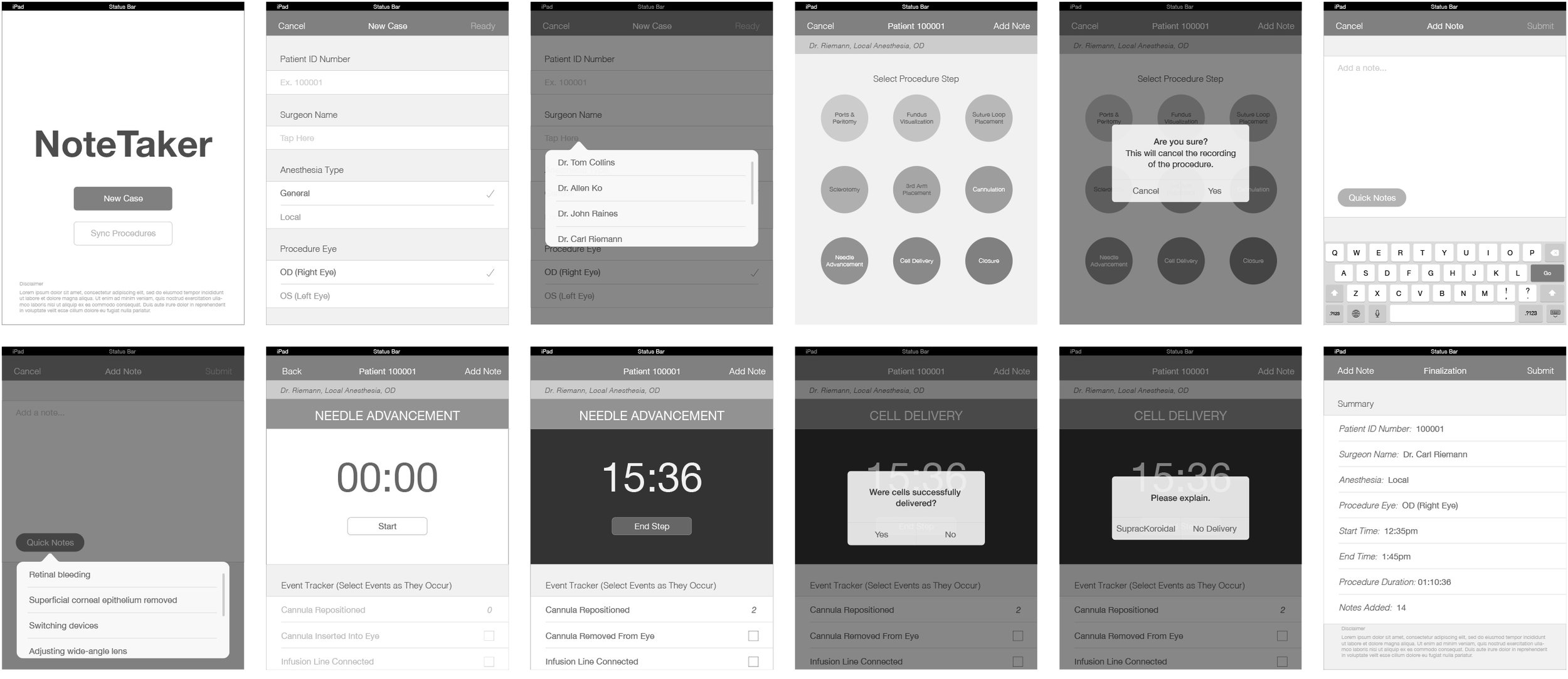 OUTCOMES
The resulting product provided several important benefits. The field technicians find it easier to use than the pen-and-paper alternative. It removes the opportunity for error in data transcription. It stores the data in a format that makes it fast and easy to analyze and visualize the results. And, most significantly, it dramatically reduces the man-hours spent on all steps of the data collection and analysis process. In fact, based on projections, put together by Kaleidoscope, we estimated that the app could save our client ~70% (or roughly $550,000) if implemented in the second round of safety testing, versus the traditional method of manually gathering and compiling the data.